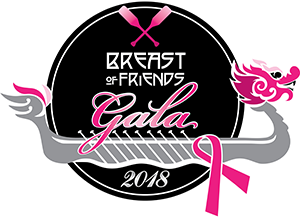 Breast of Friends Gala – April 14, 2018
Guy's Party Center, Akron
Proceeds from the Breast of Friends Gala will support the activities of the Dragon Dream Team including our community outreach program Boatloads of Hope offering encouragement and inspiration to survivors and families during their breast cancer journey.
Get your 2018 Gala Invitation and RSVP Card.
Want to be a sponsor for our Gala? Get your sponsorship form here. Deadline is March 20, 2018.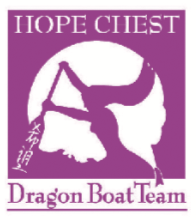 9th Annual Hope Chest Buffalo Niagara Dragon Boat Festival on the Niagara River – June 16, 2018
Buffalo, New York
Learn more about the festival here.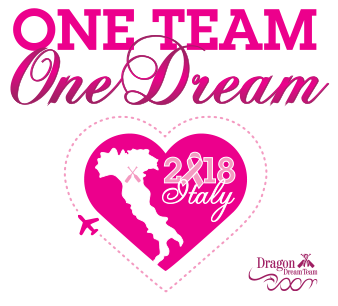 2018 IBCPC Participatory Dragon Boat Festival – July 2018
Florence, Italy
The Dragon Dream Team is embarking on a thrilling journey! The "Olympics" of Dragon Boat racing will be held in July of 2018 in Florence, Italy, and the Dragon Dream Team will paddling with over 130 Breast Cancer Survivor teams from all over the world. Learn more about the festival here.
The team has set a goal of raising $125,000 to cover the cost of the trip to Florence. We invite you to make a tax deductible donation to help us achieve our dream. In appreciation, we will include your name on our "Dragon Dreams Come True" banner which will be displayed in Italy and on our Dragon Dream Team website. To make a donation, click here.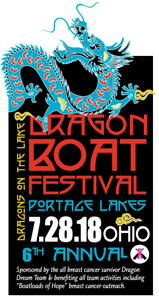 Dragons on the Lake Festival – July 28, 2018
Portage Lakes State Park, Akron
The festival is all about community, camaraderie and fun competition. Teams of 20 paddlers, a drummer and steerer race in authentic 46-foot dragon boats. All registered teams receive a 90 minute dragon boat practice on the lake all equipment (paddles, life vests, boats and a professional steerer) is provided. Proceeds from the Dragons on the Lake benefit the Dragon Dream Team and all team activities including "Boatloads of Hope" breast cancer outreach. Learn more about the festival here.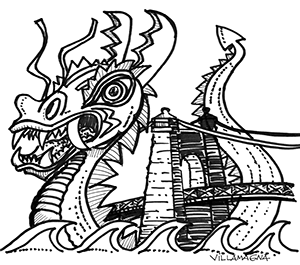 4th Annual Wheeling Dragon Boat Festival – August 25, 2018
Wheeling, West Virginia
Learn more about the festival here.
Dragon Dream Team members participate in many community cancer awareness and fundraising events, including the American Cancer Society's Making Strides Against Breast Cancer, the Komen Walk for the Cure and The Gathering Place's Hope Walk.