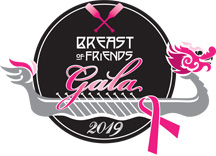 Breast of Friends Gala – Saturday, April 6, 2019
Guy's Party Center, Akron
Proceeds from the Breast of Friends Gala support the activities of the Dragon Dream Team including our community outreach program Boatloads of Hope offering encouragement and inspiration to survivors and families during their breast cancer journey. See any Dragon Dream Team Member or contact Kristen Evans for reservation information.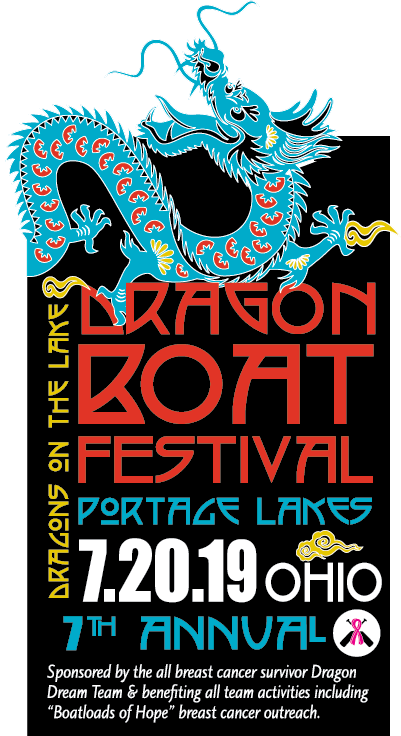 Dragons on the Lake Festival – Saturday, July 20, 2019
Portage Lakes State Park, Akron
Join the team and more than 1,000 dragon boat enthusiasts at the 7th Annual Dragons on the Lake Festival on July 20th at Portage Lakes State Park for a day of camaraderie, competition and fun. Breast Cancer Survivors, Corporate and Community teams race Hong-Kong style dragon boats in heart-pounding sprint races. In addition to racing and cheering, everyone can enjoy the drummer costume and team tee shirt contests, local food vendors and great music.
For more festival information or to register your team, please contact Sara Eddy.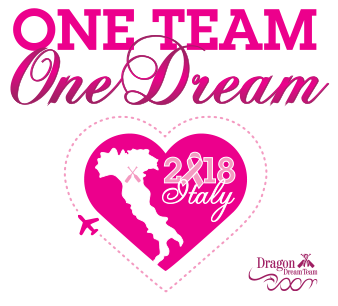 2018 IBCPC Participatory Dragon Boat Festival – July 2018
Florence, Italy
The Dragon Dream Team has returned from our thrilling journey to the "Olympics" of Dragon Boat racing in Florence, Italy. With a lot of hard work and support from family, friends, corporate and community sponsors, we paddled with 124 Breast Cancer Survivor teams from all over the world.
DDT sent two competitive teams to the festival: Team Dream and Team Hope. Dream finished first among United States contenders and third among all participants. Team Hope finished 80th, a fantastic accomplishment considering many Team Hope members are new paddlers.
In addition to races, the team participated in a Parade of Nations, an international survivor ceremony and sight-seeing.
Dragon Dream Team members participate in many community cancer awareness and fundraising events, including the American Cancer Society's Making Strides Against Breast Cancer, the Komen Walk for the Cure and The Gathering Place's Hope Walk.